Every parent looks forward to this moment of their little ones' growing stage of switching to a high chair. Getting a high chair has its own benefits.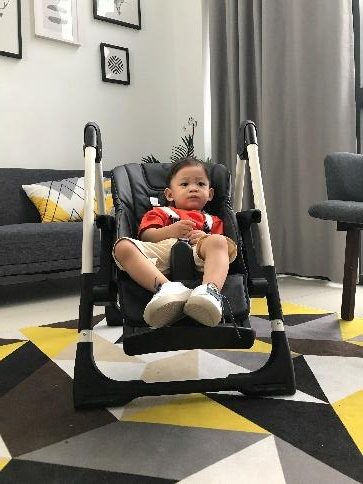 Makes Feeding Easier
High chairs form a memorable feeding moment with your little ones. Since high chairs come with a tray, that allows the moms to have feeding time without the worry of spilling out.
As the baby grows older, the tray can be removed allowing the baby to join in the dining room and eat with everyone.
Keep the Child Busy While You Work
High chairs allow you to keep your little ones engaged with their favorite toys or books while you are busy with house chores or other activities.
Helps to Make Babies Sit in One Place
Babies love to crawl around. To be honest, babies are born curious, which triggers them to move around. However, with high chairs, babies are still able to have minimal movements with their bodies and legs.
Makes House Cleaning Easier
Feeding a baby is as sporty as wrestling. Their distraction is the opponent wrestler in this situation. Getting a high chair helps in minimizing baby littering. The moms just have to clean the particular spot where the chair is kept. In contrast, babies can mess up the whole floor without kids' high chairs, especially when snacking or left to feed themselves.
Helps Babies to Learn How to Feed Themselves
With the food tray attached, you can always keep your baby's snacks or their meal for them to eat alone. This helps the baby to gradually learn how to eat without being fed by anyone.
Improves Babies Sitting Posture and Provides Ultra-Comfort
Beblum Snack High Chair provides multiple levels of adjustments that helps to correct the baby's sitting posture. Babies' high chairs are designed to be ultra-comfortable – made with plushy, soft foams to provide maximum comfort for your baby regardless of how long the baby is made to sit on the chair.