Choosing the Best Baby Cot Bed for Your Newborn in Malaysia
Baby cot, which can also be called as a baby bed is a necessity nowadays. However, the question remains, why do we need a baby cot bed? Is it really that essential? What type of baby cot is the best for our babies? What is the size of baby cot?
Modern parents are less likely to get a baby cot bed in this new era. The main reason is that they prefer to have their baby close to them so they can breastfeed or attend to them quickly while sleeping. Another reason is due to the availability of space in their room.
Why do you need a baby cot for your child?
Baby cot is essential to train your baby to sleep independently in their own space when they are small. Humans are creatures of habit. Once we find comfort in a particular environment, we resist moving away from our comfort zones. The same applies to babies. When a baby becomes accustomed to sleeping with his or her parent and feels at ease there, it becomes challenging to relocate them to a different room or area as they grow older. 
This observation is based on conversations with numerous parents, particularly those with a second child. In such cases, parents often opt to get a separate cot for the second child because the first child refuses to leave their current sleeping arrangement.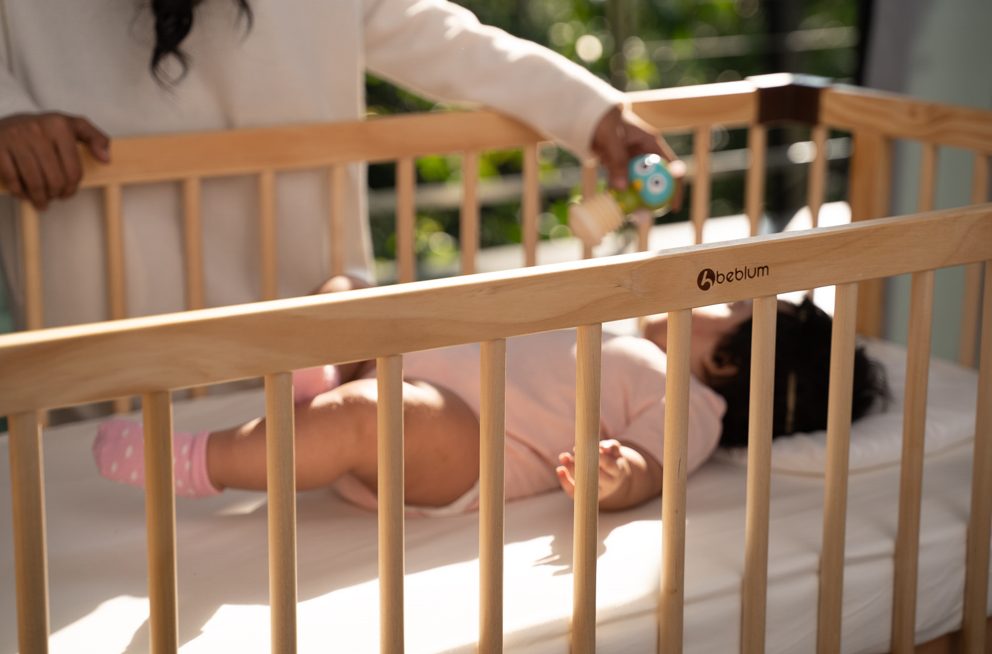 Beblum Lavo 5 Convertible Baby Cot
Introducing the Beblum Lavo 5 Convertible Baby Cot – the ultimate solution for versatility and convenience that will last for years. Unlike traditional cribs with limited usage and become problematic once the child outgrows them, Beblum has reevaluated the functionalities and designed a revolutionary baby cot in Malaysia. The Beblum Lavo 5 Cot is a multi-functional wonder, transforming effortlessly from a cot to a co-sleeper, playpen, table, chair, and much more! It's the ideal cot that can be utilized for an extended period without waste.
Beblum Sam Crib Convertible Baby Cot
Introducing the Beblum Sam Crib Convertible Baby Cot, a versatile and stylish convertible baby cot. This 8-in-1 multi-functional cot is designed to grow with your child, offering eight different configurations that can be used from birth up to 6 years old. Crafted with premium quality wood, the Beblum Sam Crib is a top-notch choice for parents seeking durability and elegance